I have a PS3 account and my gamer tag is Scottvorman
i mostly play CoD MW2

---
Legendary

Posts: 211
Joined: Wed Jan 16, 2008 2:47 am
Custom Title: The Guardian
Gender: Male
Mood: Sad
Location: No Idea
Xboxlive:Skinner135
Humans Fear The Beast Within the Wolf Because
They Do Not Understand the beast Within Themselves
---
Legendary

Posts: 211
Joined: Wed Jan 16, 2008 2:47 am
Custom Title: The Guardian
Gender: Male
Mood: Sad
Location: No Idea
Plz send a message telling me that your from the pack when u add me
Humans Fear The Beast Within the Wolf Because
They Do Not Understand the beast Within Themselves
---
Legendary

Posts: 1871
Joined: Wed Aug 23, 2006 8:35 pm
Custom Title: Lead us Not into Temptation.... I can find the way by myself
Mood: Meh...
Location: Roo Huntin' in Yanchep
Contact:
I'm
EmptyMelon on xbox live
Well be, thy one. And wisdom too. And grew, and joyed in my growth. From a word to a word, I was led to a word. From a deed...to another deed.
"I'm the Dude. So that's what you call me. You know, that or, uh, His Dudeness, or uh, Duder, or El Duderino if you're not into the whole brevity thing."
---
Site Admin

Posts: 7572
Joined: Thu Jun 23, 2005 3:17 pm
Location: Zephyrhills, Florida
Contact:
I just got Xbox360. My Live Name is ShadowWulf117.

Every government degenerates when trusted to the rulers of the people alone. The people themselves are its only safe depositories. - Thomas Jefferson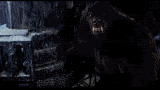 ---
Legendary

Posts: 298
Joined: Sun Jan 25, 2009 2:47 pm
Gender: Male
Additional Details: Therian and you'll never stop me.
Mood: Angry
Location: Burton-upon-Trent, UK
Contact:
wherewolf94 - xobx live
Therian(The Animal Inside)
Why do people say they care?
And never ask of your despair?
Why do people say they know?
Then off the cliff and down they go.
Why do people think they're glad?
When deep down inside they're truely sad?
Why am I the only one who sees?
I guess that no one else believes.

by Me
---