---
Legendary

Posts: 418
Joined: Tue Jul 11, 2006 7:27 pm
Custom Title: The pack's Linux Nerd
Location: (A) - - (I am here) - - (B)
Contact:

<--- I <3 IT!!!!!
---
Legendary

Posts: 54
Joined: Sun Oct 22, 2006 8:31 pm
Location: Sammamish, WA

Ninja wolf, all the way.

I change with the moon. When it's dark, I am black, when it's full, I am white... and when it's niether, I am shades of grey.

"Shift Happens" ~ Goldenwolf
---
Legendary

Posts: 1871
Joined: Wed Aug 23, 2006 8:35 pm
Custom Title: Lead us Not into Temptation.... I can find the way by myself
Mood: Meh...
Location: Roo Huntin' in Yanchep
Contact:
I think they're all cool. although i like these the best...






Unfortunately I can't put my name to any of them, I wouldn't know where to start as regards making one.

Well be, thy one. And wisdom too. And grew, and joyed in my growth. From a word to a word, I was led to a word. From a deed...to another deed.
"I'm the Dude. So that's what you call me. You know, that or, uh, His Dudeness, or uh, Duder, or El Duderino if you're not into the whole brevity thing."
---
Legendary

Posts: 2266
Joined: Sun Jul 09, 2006 7:30 pm
Custom Title: Lone Wolf and Biologist
Contact:
I think I like these:






---
---
---
Legendary

Posts: 595
Joined: Wed Nov 08, 2006 12:49 am
Custom Title: No Title
Location: Currently watching your every movement...
Contact:



---
Legendary

Posts: 1496
Joined: Wed Jul 06, 2005 9:02 am
Custom Title: The Guitar Dude from Metallica
Location: Planet Krypton (Or Australia)
Contact:
I like all of them! Cliche but eh. I like the headbanger, drunk wolf, and my ducky morph I made I'm quite proud of that! But yeah as for favourites I don't really know, they're so good for different occasions. The crazy wolf is cool, and the rolling laughing wolf.

<b> Pack Drunk</b>




"Animals were not made for humans, not anymore than black people were made for whites or women for men" -Alice Walker-
---
Site Admin

Posts: 7572
Joined: Thu Jun 23, 2005 3:17 pm
Location: Zephyrhills, Florida
Contact:
Sheba wrote:My Favs are ........
That was my idea.

And I am glad I came up with it, it makes for the perfect icon incase your computer crashes or acts funny.
Every government degenerates when trusted to the rulers of the people alone. The people themselves are its only safe depositories. - Thomas Jefferson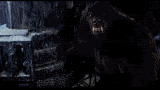 ---
Legendary

Posts: 894
Joined: Tue Jan 23, 2007 8:14 pm
Custom Title: The coffee addicted were
Location: Canada
Contact:







I like these!

I can proudly say that I am not a stamp of the person beside me
Icon made by Z

---
Legendary

Posts: 1254
Joined: Sun Dec 24, 2006 5:01 pm
Custom Title: The Spotted Feline Writer
Location: Here, There, and Everywhere
Contact:














I Love These Smilies!!
DeviantART
Meez

Avatar created by Z
---